Students at new Channel Islands university 'by 2016'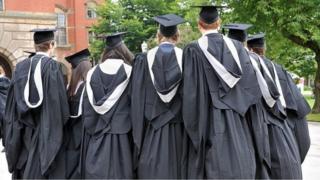 A proposed University of the Channel Islands will be ready to accept students in 2016, according to the consortium behind the project.
Susan Jackson, of Susan Jackson Associates, says the establishment will eventually host up to 2,000 students.
The project has been in the pipeline for a number of years but Guernsey's chief minister recently said he had heard nothing since May.
Currently, about 800 Guernsey students attend universities across the UK.
Ms Jackson says the private university, to be based in both Guernsey and Alderney, will be ready within two years and will employ around 100 non-academic staff.
"We've made a considerable amount of progress," she told BBC News.
In order to be granted university status, it must initially deliver courses in partnership with existing universities.
Ms Jackson said these partnerships are in place and progress is now being governed by those universities' enrolment schedules.
The States has not been asked to contribute to the £10m set-up costs but has agreed to support and encourage the project.
A spokesman for Jonathan Le Tocq, the Chief Minister, said he would meet the university's backers in October and update the assembly in November.