Royal letters and photos from WW1 fail to sell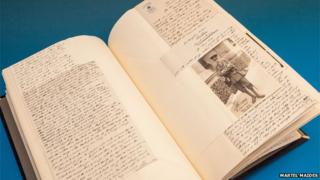 A unique collection of letters written from two royal heirs have failed to sell at auction in Guernsey.
The future Kings Edward VIII and George VI wrote to their mentor Admiral William Campbell Tait throughout the first half of the 20th Century.
Some of his descendants live in Guernsey and had hoped to raise £45,000 from the sale of the 167 letters.
However, the letters failed to sell earlier, confirmed Martel Maides auctioneers.
Admiral Tait was hand-picked by the princes' mother, Queen Mary, to mentor the adolescent royals.
In 1936 Edward VIII was crowned, but abdicated the same year with his younger brother succeeding to the throne as George VI.