Guernsey harbour safety improvement call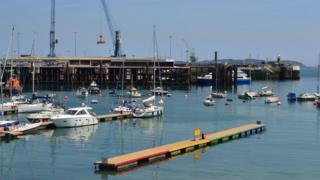 Measures improving safety at Guernsey's harbour are to be proposed.
Public Services Minister Scott Ogier said he was concerned about forklift trucks moving around too close to people in St Peter Port.
He said: "You have freight operations mixing with cars and it's not very safe down there.
"We need to improve security and operations so a lot of work we will be doing will address those issues."