Guernsey registry focuses on new markets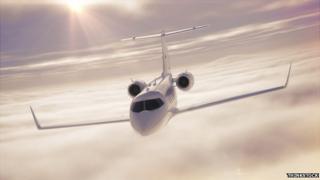 After failing to meet its targets, the Channel Islands Aircraft Registry has moved to focus on a new market.
The aim for the Guernsey-based registry was to sign up 60 planes within a year and generate more business in the island.
Gus Paterson, director of civil aviation, said after 12 months it had 26 planes registered, but had changed to target a different market.
He said the Isle of Man registry "dominated" the business jet market.
Mr Paterson said "it's been a lot slower than we were first anticipating".
Ten other aircraft, generally large passenger planes, were registered during 2014, but have since left as they have been leased by airlines.
Ahead of the launch of the registry the States estimated it could generate up to £18m for the economy over its first three years through support services such as the legal profession, insurance and finance.