Guernsey launches new TV adverts to promote tourism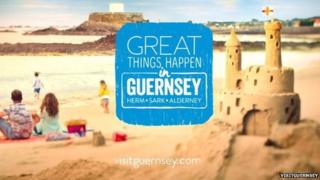 The Bailiwick of Guernsey will appear in television adverts for the first time in 10 years as part of a VisitGuernsey campaign.
The adverts are due to appear on British television from Sunday.
They will feature a day in the life of visitors to the island, focusing on the experience awaiting holidaymakers including food and things to do.
The three adverts, filmed in July 2014, have been voiced by Guernsey-born Dawn O'Porter and each lasts 30 seconds.
The films have been paid for by a £250,000 grant from the States Strategic Development Fund and a similar amount from the Commerce and Employment Department's own budget.
The money will fund a campaign across television, radio, youtube, facebook and newspapers.
Mike Hopkins, director of marketing and tourism, said: "The ads are different for a purpose, they need to stand out and have real impact when competing against destination advertisers with bigger budgets.
"We are confident they will engage with audiences and will help drive up inquiries and bookings for our trade and industry partners."