Guernsey sewage outfalls to be replaced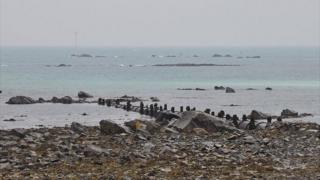 Guernsey's two sewage outfalls, which discharge waste water off the island's east coast, are to be replaced at a cost of £19.9m.
The project was approved after the States heavily rejected another call to introduce sewage treatment.
Both the long sea and short sea outfall are expected to fail at some point in the next 10 years.
Public services minister Scott Ogier said the work was urgently needed and should be carried out this summer.
"The Public Services Department board is determined to terminate this risk at the earliest opportunity, which is the weather window this summer affords," he said.
The replacement of the outfalls was agreed by the States in 2012, but due to a £1.3m increase in the cost it had to be brought back to the government for further approval.