Channel Islands hit back on Miliband tax warning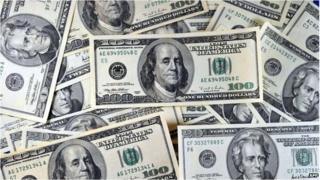 Business leaders say Ed Miliband failed to do his research in a tax avoidance warning to the Channel Islands.
The Labour leader said his party would put the islands on an international blacklist if they did not set up a public register of offshore companies.
But Guernsey International Business Association said Guernsey was committed to transparency.
Chairman Peter Mills said Mr Miliband's view was "based on ways of old and not what is going on nowadays".
Mr Miliband told BBC News that billions of pounds were being lost in tax avoidance.
And he said the Crown Dependencies of Jersey, Guernsey and the Isle of Man must open their books within six months of a Labour government, or face international action.
Mr Mills said: "It is rather disappointing. He has clearly not done his research and understood the huge steps that Guernsey and Jersey have taken in the last 15 years or so."
He said anti money-laundering legislation in 1999 and naming of trust beneficiaries for investigators had put Guernsey "ahead of the UK in a number of areas".
Public information about individuals' wealth should be kept under wraps, he said.
"We don't want kidnap and ransom demands on people, because certain information should not be in the public domain and should quite rightly be private to themselves."
He added: "We can't say completely that there aren't bad practices going on but that's why the police, through the Financial Intelligence Service, spend a lot of time investigating activities and why there's a reporting regime from local service providers to the police."