Guernsey offers new taxi licence plate for disabled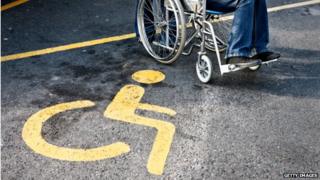 A new taxi licence plate has been introduced for disabled people in Guernsey.
An additional category of licence has been created for vehicles specifically designed for the needs of people with a disability.
The States of Guernsey announced the plans as part of the new Integrated Transport Strategy.
The environment department is encouraging new and existing taxi drivers to apply for the plates.