Treasury minister to meet Labour Party over tax transparency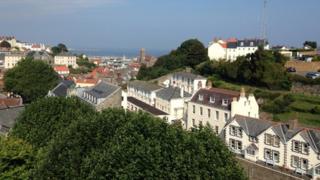 Guernsey's Treasury Minister is to meet the UK Labour Party's shadow treasury team to discuss tax transparency.
Labour leader Ed Miliband warned that, if his party won the election, his government would clamp down on tax avoidance in Crown dependencies.
He said Labour would blacklist the Channel Islands if they did not set up public registers of offshore companies.
Minister Gavin St Pier said he would reinforce the island's good record at the meeting next month.
He added that the meeting would be a chance to highlight the contribution Guernsey's financial services made to the UK economy.
Mr Miliband rwrote to Guernsey chief minister, Deputy Jonathan Le Tocq, warning of the plans for increased transparency on 7 February.
Deputy Le Tocq replied to the letter disputing claims no progress had been made on improving transparency.
He requested a meeting between Deputy St Pier and the Labour treasury team.