Guernsey parish church fees opt out plan rejected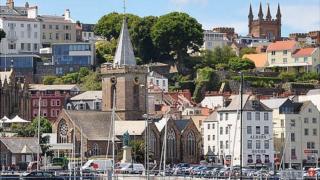 A proposal to allow Guernsey residents to opt out of paying for the upkeep of the island's 10 parish churches has been rejected.
Islanders pay for the maintenance of the churches, churchyards, glebe land and rectories through parish rates.
The move was discussed as the ownership of the Anglican rectories, except for those in St Peter Port and the Vale, was changed to parish officials.
The churches and churchyards remain the property of the Church of England.
However, glebe land, which provides income for the rector, will also become owned by the constables of the relevant parish.
The sale, lease, or change the use of the properties will only be allowed following consultation with church officials and with approval at a ratepayers meeting.
The ownership changes were proposed by the Parochial Ecclesiastical Rates Review Committee.
Its proposition that St Martin's Community Centre and Torteval Church Hall also move to be owned by the relevant parish constables was defeated, so the properties will continue to be held on behalf of the Church of England.