Guernsey L'Ancresse golf course lease deal offered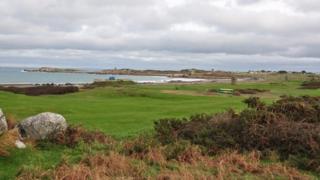 A new attempt to negotiate a lease for the golf course on Guernsey's L'Ancresse Common is being made.
Currently, two clubs pay £100 a year in rent, on a lease due to end in 2016, and they have already rejected an offer of an annual rent of £80,000.
The Vale Commons Council has said the money is needed for the future management of the area.
Jurat Mike Tanguy, negotiating on behalf of the council, said the latest offer was a "reasonable package".
He said the clubs' concerns had been listened to, but would not reveal the amount involved or comment further while the offer was considered.
The Royal Guernsey and the L'Ancresse clubs have already offered to pay a maximum of £50,000 a year, but also would like a 50-year lease, while the council has previously offered a maximum of 25 years.
If no agreement can be reached the course could be opened to the public.