Guernsey schools concern over housing plan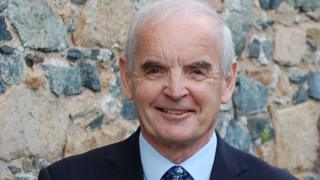 Changes to planning policies in Guernsey could put pressure on island schools, an education expert says.
Dennis Mulkerrin said he was worried about the impact on schools in St Peter Port, some of which were already oversubscribed.
The Environment Department has asked its planners to find space for 1,500 new homes over the next five years.
It said there was "no evidence" the homes would affect schools significantly.
The majority of the new homes will be built in St Peter Port.
Guernsey-born Mr Mulkerrin, a former special advisor to the UK Secretary of State for Education, said: "You can't put in 1,500 new homes, 1,500 possible families with children, without an impact. It would happen anywhere in UK and also in Guernsey.
"I would imagine the education civil servants will be forced to look at long-term planning on this.
"They will have to plan for that, otherwise five years down the line we could have big problems."
The Environment Department said it had consulted with the Education Department in preparing the draft plans, which reflected States' policies on land use.
"Clearly, a proportion of the new housing allocation in the draft plan will accommodate families," it said.
"However housing demand will also come from retiring people downsizing, single people and young couples, such that in practice some family homes will be released elsewhere."
Representations on the draft plan can be made to the independent planning inspectors until 10 April.