Guernsey patients face further delays after CT scanner fault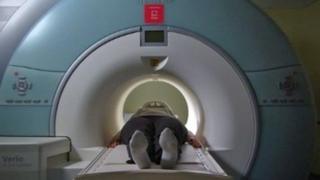 No decision has been made about replacing Guernsey's CT Scanner after a series of faults led to about 50 postponed appointments.
People waiting for a CT scan in Guernsey will face delays after the scanner developed a third fault in as many weeks.
Health Department officials confirmed the scanner would be out of action until repairs could be completed.
A spokeswoman said it was too early to tell if it was the same fault.
Chief Officer Dr Carol Tozer said the manufacturer had been contacted and 23 appointments had been postponed this week.
She said: "Staff have responded rapidly and the manufacturer has been notified that we require the repair as a matter of priority.
"The people who are affected are being advised of the delay with their appointments and appropriate arrangements are in place so that emergency patients can be scanned should the need arise."
The scanner first developed a fault on 4 March and was repaired but the fault reappeared on 9 March.
The CT scanner is used for whole body imaging and diagnostic investigations, as well as to assess patients who have suffered head injuries.
There were 25 patients affected by the fault last week, with a further 16 appointments postponed days later. The total is now up to about 50 appointments postponed by the problems.