Guernsey La Mare schools panel says others should close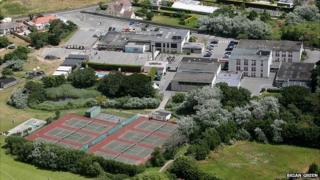 Guernsey needs to cut the number of secondary schools in the island to justify the £60m rebuilding of La Mare de Carteret School, says a report.
La Mare de Carteret is in line to be redeveloped following the rebuilding of Les Beaucamps and St Sampson's.
Dr Chris Nicholls, who led a review of the redevelopment, said it was only "viable" as part of a wider rationalisation of schools.
He said smaller schools cost more money per child.
Redevelopment of La Mare de Carteret could see pupil numbers increase from 600 to 900.
Dr Nicholls said: "Guernsey would benefit from having fewer, larger schools.
"La Mare has space to build and build again which is why we would recommend it over the other schools."