Guernsey good and services tax plans 'knocked back'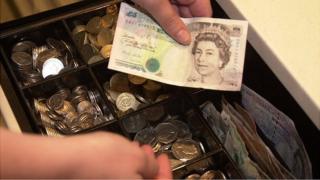 Plans to include a goods and services tax (GST) as part of an overhaul of Guernsey's tax, pensions and benefits system have been thrown out.
The tax, similar to VAT in the UK or GST in Jersey, at a maximum level of 5% would have been explored under the proposals debated by the States.
Politicians rejected the move by a vote of 28-18.
A total of 17 changes to the report are due to be discussed before it is voted on.
The decision not to pursue GST will only be confirmed if the whole report is approved.
Just 13% of 248 responses to a public consultation, carried out as part of the overhaul, supported the introduction of such a tax.
The review was launched because of the island's ageing population - an estimate from 2012 suggested the number of over-65s would double in 20 years.
The proposals include raising the pension age to 70, changing personal tax allowance levels, means testing universal benefits, stopping free prescriptions for those aged over 64 and ending free TV licences for those aged over 74.