Alderney surgery raid: Computers seized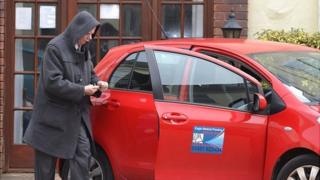 Computers and a "significant amount of medical records" were seized during raids on a medical practice and private residence in Alderney.
On Thursday 10 officers from Guernsey Police travelled across to carry out the searches of the two properties.
It followed concerns about four deaths in the island.
Police chief Patrick Rice said "the investigation remains in its infancy" and family liaison officers were working with the affected families.
He said: "It is important that members of the public are kept as informed as possible so I will disclose what I can.
"The investigation will be conducted as expeditiously as possible, however, given its nature and complexity it could take a considerable amount of time to conclude.
"Therefore, I would once again urge people to not take part in unhelpful comment or speculation."
Mr Rice said: "I will repeat that this decisive early police action was necessary in order to ensure the protection of the public, which is always our main focus.
"Our neighbourhood policing team sergeant has met with community leaders and spoken to a wide range of islanders over the last few days.
"Our Alderney-based police officers will continue this work as we seek to ensure islanders are being reassured about this serious investigation."
The Eagle Medical Practice, run by Dr Rory Lyons with about 500 patients from the island's 1,900-strong population, was raided at about 10:30 BST on Thursday.
Following the raid Dr Lyons was suspended by the Medical Practitioners Tribunal Service.
He was already operating under interim conditions imposed by the General Medical Council and a spokesman told the BBC its investigations were continuing.
No arrests have been made in connection with the investigation.