Guernsey spectrum charge proposals withdrawn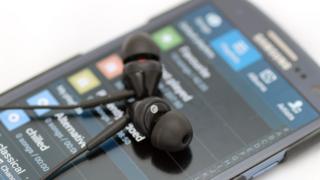 Proposals to charge phone companies for using Guernsey's radio spectrum have been withdrawn after claims they were flawed.
Telecom firms using 4G would be charged 2% of turnover each year, under the Commerce and Employment proposals.
Phone provider Sure, which campaigned against the charge saying it would have to pass the costs onto customers, welcomed the withdrawal.
Minister Kevin Stewart said: "Clearly there wasn't support for the report."
He said: "Rather than waste everyone's time it's better to go away, take on board what people have said in debate and come back with something that perhaps will be acceptable to the States."
Wireless services such as mobile phone calls and mobile internet connections are run through the spectrum.
Eddie Saints, CEO at Sure, said despite his company's lobbying on the issue he was "very surprised that right from the onset the opposition to the proposal was much larger than I anticipated".
Among those who opposed the move was Deputy Lester Queripel who said: "These companies don't make excessive profits.
"They already pay 20% corporate tax, they pay £50,000 for a 4G licence, they pay up to £100,000 for Ofcom licence fees, they pay TRP [property tax] on their properties and here we are asking them to pay even more."