Guernsey kerbside recycling levels rise to 49%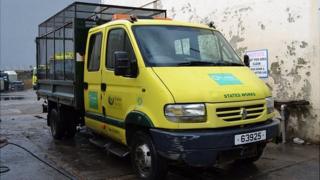 Household recycling levels have reached 49% for the first time after hundreds of tonnes of materials were collected through a new kerbside scheme.
The recycling rate was 49.1%, up from 46.9% in 2013. It includes the first ten months of the collection service launched in March 2014.
The scheme, costing £2.5m, aims to get 70% of household rubbish recycled by 2025.
Deputy Scott Ogier said "more islanders are recycling than ever before".
"The kerbside scheme has been very successful, and it is now the preferred option for the majority of households," the public services department minister said.