Guernsey Simply Supplements staff 'at risk of redundancy'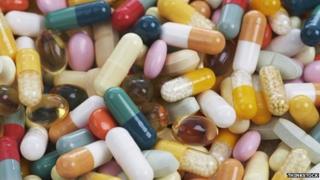 Warehouse staff at a health supplement company in Guernsey have been told they could be made redundant.
Pinnacle Health Limited, which trades as Simply Supplements, told its 13 staff it was likely to relocate its warehouse depot to the UK at the end of May.
The company has placed all roles "at risk of redundancy" although no final decision has yet been taken.
The firm said the move was due to a change in the market.
Simply Supplements started in Guernsey in 2004 as a mail order company selling vitamins and health supplements.
A spokesperson for the company said it had experienced price increases from suppliers, and with changing consumer buying patterns "the business has to change".
The company is using an external human resources company to meet staff and discuss options.
Pinnacle Health said it "is doing everything it can to support its staff and their families in this period of uncertainty".