Merged Guernsey school gets good bill of health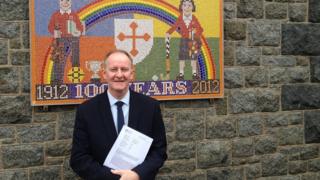 School inspectors have praised a Guernsey primary school after it merged with another school.
Vale Primary School was described as having a "warm, friendly and relaxed atmosphere" where children were actively involved and motivated by their learning.
However, the report said the school must improve its teaching for children with specialised educational needs.
Vale Primary merged with St Sampson's Infants School in 2014 to save money.
St Sampson's closed as a result, with all pupils moving to an expanded Vale Primary site.
Vale Primary had previously been two separate junior and infants divisions but they merged to form one primary school in 2013.
Headteacher Gary Hind said: "Staff, parents and most importantly the children should be proud of their achievements thus far, in assisting with these developments in the school."