Guernsey Election 2016 'most competitive'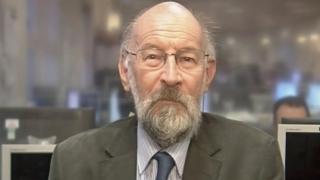 Guernsey's general election in April will be the most competitive under the current political system, according to an independent political analyst.
Across the seven districts 81 candidates are standing for 38 seats.
Dr Adrian Lee said: "This number of candidates represents the greatest level of competition for seats... since the new system was introduced in 2004."
He said the 2.13 candidates for each seat exceeded the previous highest of 1.95 in 2008.
The South East is the most contested district with 2.6 candidates per seat. The West is the least with 1.8 candidates per seat.
Dr Lee, a former politics professor at Plymouth University, said women candidates remained in "a small minority" - despite concerns raised about inclusiveness and diversity - with only 23.5% of the candidates.
Cathy Bailey, an organiser of the Power of the Voice Campaign, said she was "delighted" that 19 women were standing.
The group has called for a more balanced government in terms of age and gender, which it believes would lead to "better decision making".
Ms Bailey said: "They are some high-calibre candidates... it's not just about voting for them because they are women. I'm very confident they will bring something new and refreshing to the table."