Water quality complaints in Guernsey on the rise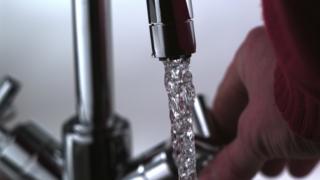 Guernsey Water has revealed that the number of its customers unhappy with the taste and smell of the island's drinking water has risen.
The firm reported it had seen a 5.8 % rise in the number of water quality-related complaints it received each year between 2005 and 2014.
Guernsey Water said that compared with a 38% drop in complaints over a similar period in England and Wales.
But the company said complaints related solely to the taste and smell of water.
The findings are published in its 10 year business plan, in which it has outlined its ambitions for meeting demand and expectations from customers.
Director of Water Services Stephen Langlois said: "It's very important to have a long term plan in place because that informs short term decision making and helps us to ensure that we're investing our customers' money wisely."
Mr Langlois said the biggest challenge they face over the next decade is reversing the deterioration in the waste water infrastructure.
He added that the company was also planning investment in providing water that is safe and "good to drink".
"We recognise that in recent years there have been some seasonal taste issues that need to be addressed".
The "seasonal 'earthy' issues" customers have experienced is down to the "die off" of algae in island reservoirs, according to Guernsey Water.
It said it would improve its water quality monitoring, identify raw water sources to dilute the earthy taste, and invest in water treatment.
Other aspects of the business plan
Strategy, improving services to customers, and efficiency are the main themes
Investment in capital projects will cost £55 million for the 10 year period
The investment will be concentrated on stabilising the condition of the wastewater infrastructure
Guernsey Water will commission an internal and external audit
The company will work with the Guernsey and UK regulators to ensure islanders have good water quality