Guernsey care deaths 'could not be predicted'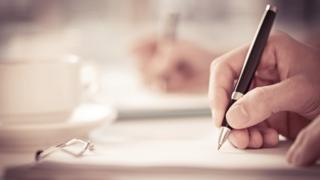 The deaths of two young people while in the care of Guernsey and UK agencies, could not have been predicted two serious case reviews have found.
A boy, aged 17, died in 2014 from suspected drug use, while a girl, aged 18, was killed by a car in 2015.
The Island's Child Protection Committee (ICPC) commissioned the reviews to examine the two unconnected cases.
The ICPC stressed the continuing need to provide care placements in Guernsey where possible.
Both teenagers died while in the UK but agencies from Guernsey had been involved in the care of both young people.
'Complex needs'
The teenage boy, 'Child X', was in care in the UK from the age of four, but later returned to live in Guernsey.
The review found his death in the UK from suspected drug misuse was neither predictable nor preventable.
However, the review said his death exposed a need to ensure formal assessments were completed for vulnerable children who move to Guernsey from areas with different care arrangements.
The teenage girl, 'Child Y', was in care from the age of six, but was sent to the UK due to her "complex needs".
After she turned 18, her foster placement continued to be funded and organised through the Guernsey authorities.
She died in the UK in 2015 after being hit by a car. The report said it was not possible to predict her death.
Both the ICPC and Guernsey's Health department would "continue to stress the importance of providing sufficient care placements on island wherever possible", the committee said.
Simon Westwood, independent chair of the ICPC, said: "(We) felt it was important to commission these reviews to see what if any lessons can be learned for agencies involved, including those in the UK.
"We will share this learning with UK authorities as they will want to consider any local practice issues."