'More people eligible' for housing in Guernsey rent rules revamp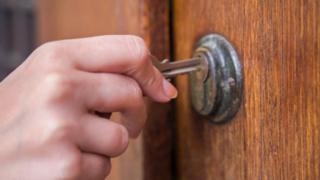 More people will be eligible for social rented housing in Guernsey under new rules, according to the island's Housing Department.
The eligibility criteria has become more detailed, with a range of income and savings thresholds for different households.
Islanders seeking the housing must have income and savings below certain limits to qualify.
Those limits have in "nearly all instances" risen, the department said.
Income limits are now based on net household income, rather than gross, they are calculated according to household size, and they are linked more closely to supplementary benefit rates.
Under the old system, households were broken down into three categories: single, couple and family, but this has now risen to seven categories.
| Household composition | Weekly net threshold | Annual net threshold |
| --- | --- | --- |
| Single, no children, 1 bed | £420 | £21,840 |
| Single, no children, 2 bed | £500 | £26,000 |
| Couple, no children, 1 bed | £500 | £26,000 |
| Couple, no children, 2 bed | £580 | £30,160 |
| 1 child | £650 | £33,800 |
| 2 children | £830 | £43,160 |
| 3 or more children | £900 | £46,800 |
Previously, the limit for a single person was £361 gross weekly income, £565 for couple and £785 for a family.
Jim Roberts, principal officer at the Housing Department, said: "The additional thresholds reflect the fact that larger families face higher living costs."
The department said there were no existing tenants who would be immediately affected by the new rules brought in on Tuesday.
Savings threshold changes
Most people will see the amount of savings they are allowed to have to live in social rented housing rise under the new rules.
A limit of £20,000 savings for all households has also been replaced with a range of limits linked to the size of households: from £10,920 for a single person in a one bedroom property to £23,400 for a family with three or more children.