Guernsey electricity generator wins planning approval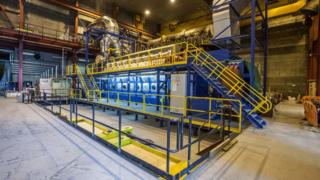 Guernsey Electricity has received planning permission for a new back-up diesel generator at the Northside power station.
The company says it will offer energy security for the island as an effective back-up to the cable link.
A spokesman for the company said it would be quieter and more efficient than the engine it is replacing.
The new generator is due to be installed later this year and to come into service in 2017.
The company says it is part of a long-term investment programme, and prices would not rise any further than already planned.
It also plans to install an additional cable link from France in 2021.