Guernsey Police arrest teenager on suspicion of possessing weapon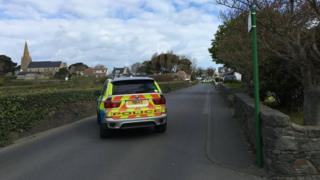 A teenager has been arrested after weapons were discovered in the north of Guernsey.
Armed officers were called to the area near the Vale Church following reports of a domestic disturbance on Tuesday afternoon.
The 17-year-old was arrested on suspicion of being in possession of an offensive weapon.
An air gun and knife were recovered by officers. Guernsey Police said no one was injured during the operation.