Guernsey crossbow shoot threat man jailed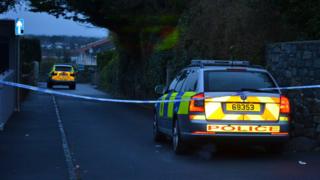 A man who threatened to shoot a Guernsey police officer with a crossbow has been jailed for nine months.
Benjamin Troalic, 34, from Guelle Flats, Vrangue, St Peter Port, was arrested near his home on 4 April.
He pleaded guilty to the charge at Guernsey's Magistrate's Court on 20 April.
Judge Graham McKerrell said taking into account his plea and mitigation around health issues a custodial sentence was still necessary.
The court heard Troalic had a history of drug and alcohol offences.
Judge McKerrell approved a forfeiture and destruction order for weapons found in his home including a crossbow and two baseball bats.