Guernsey States to stop free licence fee for future over-75s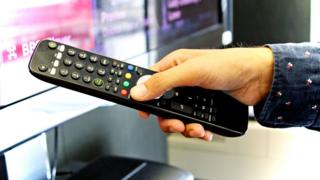 People turning 75 from September will not automatically get a free TV licence in Guernsey after States funding cuts.
Employment and Social Security Committee President Deputy Michelle Le Clerc said over 65s receiving supplementary benefit would still get a free television licence.
She said she hoped the BBC would pick up the tab in the long term.
The BBC will pay for over-75s' free TV licences in the UK as part of the charter deal but not in the islands.
Over-75s already in receipt of a free TV licence will still get one
Over-65s on supplementary benefit will get a free TV licence
People turning 75 from the end of August will not get a free licence
Guernsey and Jersey's broadcast agreements with the BBC are due to be negotiated at the end of this year.
Mrs Le Clerc said: "I'm hoping the outcome will be that they will take on the free licences and carry that on for UK residents and Guernsey residents."
The BBC has previously said any agreement over free licence fees would need to be negotiated with each island.
The States of Jersey decided to continue paying for free TV licences for over 75s.