Team boss reassures Manx Commonwealth athletes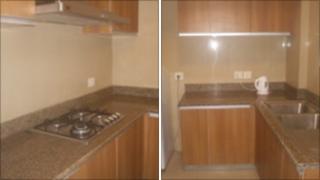 The Isle of Man Commonwealth Games team president has written to Manx athletes to reassure them accommodation will be up to standard.
Juliet Holt urged anyone considering pulling out to wait 24 hours before making a final decision.
Her plea followed the decision by Manx cyclist Peter Kennaugh not to travel to the Delhi games, citing "health and safety" concerns.
About 30 Manx athletes are due to fly out to Delhi on Saturday.
Construction delays have hampered the preparations for the Games, which start on 3 October, and the athletes' village was this week called "uninhabitable".
However, despite some "cleaning up" that needs to be done the Isle of Man accommodation is "fine", Mrs Holt said in her letter.
"You will no doubt have heard that Peter Kennaugh has withdrawn from the Commonwealth Games," she wrote.
"We are disappointed, he will be sorely missed, but do respect Peter's decision.
"If any of you feel the same, please wait 24 hours before you make a decision - things are moving very quickly in Delhi."
The president said she was in touch with the British High Commission in Delhi, which is looking after the team and was confident the village would be up to standard.
"I cannot deny that Delhi will be challenging, it always was going to be," she added.
"You have all worked very hard to get to this point and I am sure that the Games will be amazing.
"I do believe that if we take note of all the advice given we can have a fantastic experience."
Delhi is expecting 7,000 athletes and officials to begin arriving on Friday to stay in the village.