Manx meeting discusses euthanasia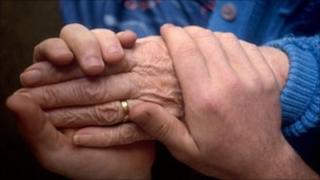 A meeting will be held in the Isle of Man to discuss the controversial issue of euthanasia.
The event, arranged by the Positive Action group, aims to present a balanced argument for and against the idea of assisted death.
The guest speaker for the evening is Jo Cartwright, the Campaigns & Press Officer of UK Charity Dignity in Dying.
Retired Lecturer in Law and a Methodist local preacher, Peter Murcott will speak in response to Ms Cartwright.
Roger Tomlinson from the Positive Action Group said: "This is a controversial subject. It will not go away and our politicians ought not to bury their heads in the sand about it".
The 'Dying with Dignity' meeting will be held at 19.30 BST on Monday 27 September at the Manx Legion Club in Douglas and admission is free.