Snow predicted on the island's higher ground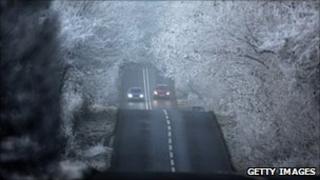 Forecasters have predicted some snow for higher ground in the Isle of Man this week.
In areas 1,000 ft above sea level, road conditions could deteriorate in poor weather before the weekend.
The full extent of the winter weather was still unclear, but the Isle of Man Met office has urged people to watch the forecast over the next few days.
Aside from the snow, there was a likelihood of difficult driving conditions on icy untreated roads.