Voters warned to register ahead of island elections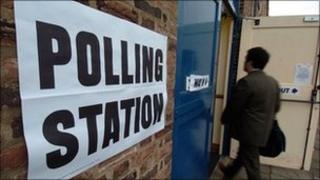 Isle of Man residents are being warned they will lose their right to vote if they are not on the electoral register.
The 2011 election will take place sometime in September and people can register to vote up to 21 days before.
Forms will be sent to each household in April and in addition voters can check their status at the General Registry.
Treasury Minister Anne Craine said: "The onus is on the individual to ensure they are on the register and don't disenfranchise themselves."
She added: "I would urge everyone who cares about our island and its future to take part in the democratic process. Don't leave it to others to decide who speaks for your community."
To be registered to vote in the general election you must be 16-years-old or over by election day, resident at the address stated on the registration form, and resident in the Isle of Man for at least one year.