Isle of Man regeneration projects are 'slow' to start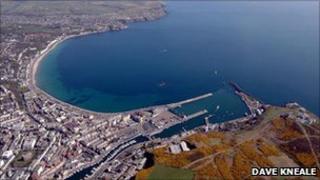 Regeneration projects for Manx towns and villages have been "slow" to start, according to the Treasury Minister.
Talking in the House of Keys on Tuesday, Anne Craine confirmed that "a healthy balance" of £500,000 is still available for regeneration during 2011.
The Minister confirmed that local groups have taken 'some time' to come forward with proposals.
Anne Craine said: "The purpose of this money is to put some civic pride back into our town and village centres."
She added: "The government intends to use local firms where ever possible and it has certainly been local business which has benefited in the design process."