Manx Electricity Authority in hoax calls warning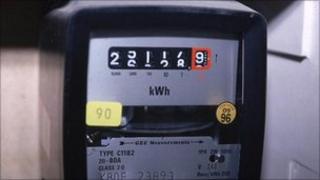 Residents of the Isle of Man have been receiving a series of hoax calls from people claiming to work for the Manx Electricity Authority (MEA).
Callers are asking customers to verify their meter's serial number before warning they are being charged an emergency rate.
But the calls are not from the MEA and the authority warned anyone who receives one to contact police.
Anyone unsure can also contact MEA customer services, it added.
The Office of Fair Trading (OFT) said the calls, in which customers are also asked if they are in, were hoaxes.
Contact police
A spokesperson said: "If you get a call like this ask for a return telephone number and do not tell the caller anything until you have first checked with the business they claim to be ringing on behalf of that the calls are legitimate.
"If anyone calls at your door don't let them in - ask for their photographic identification.
"Don't be afraid to challenge the caller whether on the telephone or at the door.
"If you are worried contact your local police station - they will be happy to help you."