Car park planned as school demolition gets under way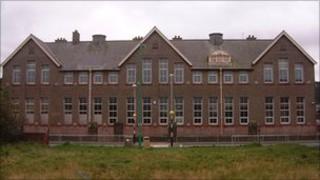 The Isle of Man Government is planning to build a car park in place of Ramsey's Albert Road school.
The 65-space project is awaiting planning permission and will be on the site for around the next two years.
Demolition of the school building is due to begin on Monday 7 February when contractors are due to begin stripping out the building.
After a two-year period the government says the site could be redeveloped to accommodate sheltered housing.
Albert Road school opened in 1905 and was built for an intake of 305 pupils.
It has been replaced by a new school building, Scoill Ree Gorree, on the Lezayre Road.