Douglas harbour sees passenger numbers rise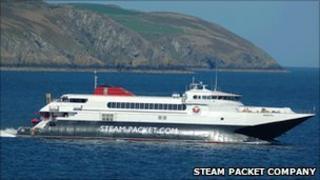 The number of passengers travelling through Douglas harbour in January has risen, figures show.
A total of 17,374 people used the harbour in the first month of 2011 compared to 16,900 people in the same month last year.
The 2.8% increase in passenger numbers was matched by a 5.6% rise in vehicles.
Member for Harbours, David Callister MLC said it was a "good start to the year".
Passenger numbers on Isle of Man Steam Packet ferry services varied however, with a 5.6% increase on the Heysham route while the Liverpool and Birkenhead routes saw a fall of 5%.
Mr Callister said: "This may be a sign that passengers are going for slightly longer weekend breaks travelling on a Friday or Monday rather than Saturday and Sunday.
"As we move into the better weather period, passenger numbers are likely to increase with fast craft services due to recommence on the 31 March with the return of Manannan."
HSC Manannan is the £18m Isle of Man Steam Packet Company high-speed catamaran.