Bonnag hopefuls take on championship challenge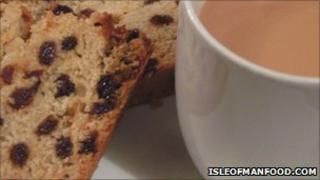 Some 20 hopefuls are expected to put their baking efforts forward for judging in this years World Bonnag Championships in Dalby.
Entries are expected from all over the Isle of Man and enquiries are even coming in from the United Kingdom.
Bonnag, a traditional sweet bread, is thought to have been a Manx staple for hundreds of years.
Competition organiser Margy Killey said she hoped the competition would help keep Manx baking traditions alive.
She continued: "Judges will be looking for authentically baked loaves with a good general flavour and a fine overall appearance."
There are three categories, men's, women's and children's and judging will take place by Bert Winkle from Foxdale.
The championship takes place on Friday 18 March at St James' schoolrooms during the annual Spring Concert hosted by John Kennaugh.
All the entries not eaten during the supper will be auctioned.