New Isle of Man deemster appointed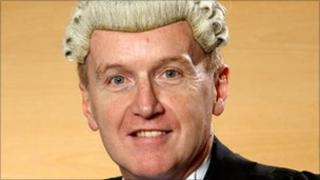 The Isle of Man Government has announced a new appointment to its panel of top judges.
His Worship Deputy High Bailiff Alastair Aitken Montgomerie has been named a deemster, the most senior type of judge on the island.
Mr Montgomerie's appointment brings the island's complement of deemsters back up to three.
The father-of-two, who will preside over the Court of General Gaol Delivery, said he was "delighted".
"I am keen to make a continuing contribution to the administration of criminal justice on this island and I look forward to the challenges that lie ahead," he added.
Mr Montgomerie was educated at Fettes College, Edinburgh, Manchester University and the College of Law and was admitted as a solicitor in 1979.
From 1980 to 1991 he was involved in a wide range of criminal cases in England.
He came over to the island in 1991 and worked in the attorney general's chambers.