Unemployment continues to rise in the Isle of Man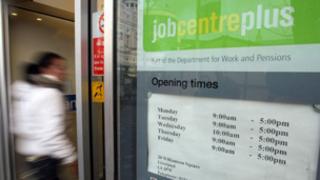 The number of unemployed people in the Isle of Man has risen for the third consecutive month, according to government figures.
During February unemployment rose by 11 to 867, in January by 61 to 856 and in December last year by 60 to 795.
The largest amount of jobs available at the job centre are in the hospitality and construction industries.
The Treasury figures also reveal that the island's current jobless rate of 2% consists of 614 men and 253 women.