Eco-friendly housing bill considered in Isle of Man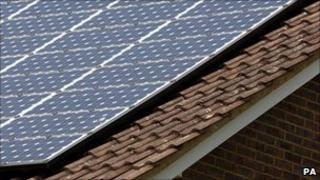 A new eco-friendly bill will introduce controls to ensure future building in the Isle of Man is energy efficient.
The Building Control legislation is designed to reduce the island's overall energy consumption.
It means that future housing projects will be expected to make use of eco-friendly schemes such as rainwater harvesting and solar energy production.
Infrastructure minister Phil Gawne said the changes will help protect the local economy from rising fuel prices.
He added: "The proposed changes show that we are fully committed and ready to play our part to safeguard the environment for future generations, as well as protecting our economy from energy price hikes."
The Building Control (Amendment) Bill 2010 is currently receiving its third reading in the House of Keys.