Providing a helping hand for men in retirement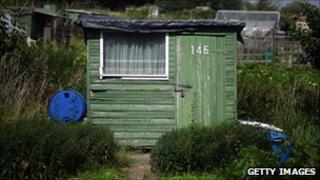 Adapting to retirement can be a challenging time for men, according to research by the island's Third Sector.
The findings show that this stage for many can lead to depression and stress.
A new project helping to reconnect men with each other, and with their community, is hoping to address this growing social problem.
Men In Sheds has opened in the south of the island and if the demand is great enough, it could become more widespread across the Isle of Man.
The idea is to provide a place, or more specifically, a shed where men can gather during the day to socialise, drink tea and possibly embark on community projects in any way they can.
Breakthrough in health
The project is based on an Australian idea which has already helped thousands of men enhance their retirement years.
Supporters insist the workshops are a breakthrough in men's health as the informal atmosphere encourages them to talk more about their problems - such as depression and loneliness.
Volunteer facilitator Graham Hall said: "If you think about it there aren't many places on the island where men can just go and meet.
"We are hoping to provide a friendly place with access to tools and machinery so you can actually get on with a project even if you haven't got a shed of your own.
"Here is a shed belonging to a whole load of men."
Men in Sheds in the Isle of Man has been supported by local business and local charities. It has also received a £10,000 grant from the National Lottery.
The island's first shed is in a double garage in the old Southlands in Port Erin. For the first few weeks it will open on Tuesdays and Thursdays.