New Isle of Man planning system to 'cut bureaucracy'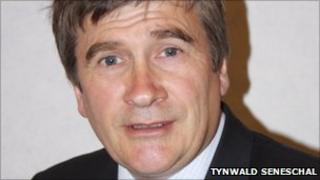 The island's new planning system will cut out unnecessary bureaucracy, says the infrastructure minister.
Phil Gawne's department is currently reviewing the system to make it easier for householders to undertake small projects on their property.
The changes will mean government officers will be able to spend more time monitoring larger development.
Mr Gawne said: "We will start getting better decisions more quickly by cutting out a load of bureaucracy."
He added: "The department has been criticised for being too slow, I want to free our officers up to spend more time to focus on the bigger developments and the bigger picture for the Isle of Man.
"It is fair to say that our planning system at the moment goes into considerable detail in areas it doesn't need to."
The department of infrastructure expects to take the planning review to Tynwald in June or July.