'Unjust' sentence at Douglas court criticised by family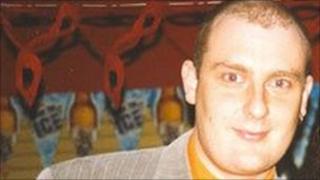 A suspended sentence delivered by Douglas court house has been criticised for being "unfair and unjust" by the family of motorcyclist Mark Penketh.
Stephen Callow, 42, of Douglas received a 12-month sentence, suspended for two years, and a three-year driving ban.
Callow was convicted of dangerous driving after a crash in 2009 in which Mr Penketh suffered fatal injuries.
Mr Penketh's brother Phil said: "The sentence does not reflect the heartbreak suffered to our family".
He added: "It most certainly does not reflect the value of a human life.
"My niece will never see her father again, he won't be there to walk her down the aisle when her big day comes nor will he be there for her in times of need. And this is justice?"
Change of law
Phil Penketh, who is a prison officer on the island, said he intended to get together with other families who have lost loved ones through the actions of dangerous drivers to try to get island laws changed.
"The law needs looking at, certainly the sentencing. I would really love to hear the views of others who have been through something like this.
"I am not condoning illegal drugs in any way- but if you carry drugs on the island you can be sure you will get hammered in the courts. But if your dangerous driving kills someone, you can walk free. It's ludicrous," he added.
Phil Penketh offered his thanks to the island's Road Traffic Investigation Team for their "attention to detail and professionalism".
Stephen Callow has also been ordered to re-take his driving test and pay £2,000 in court costs.
A spokesman from the Isle of Man Constabulary said: "This has been a detailed, protracted investigation and the police are satisfied that a conviction has been recorded.
"Our thoughts and sympathy goes to the family and friends of Mark Penketh."