Port St Mary aquarium bid in regeneration plans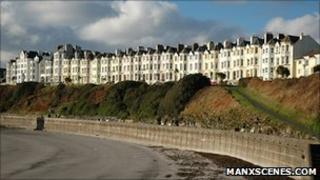 An aquarium in Port St Mary is being proposed as part of regeneration plans for the south of the Isle of Man.
Alist of ideas for the future of the area are now being drawn up to present to government.
Other proposals include developing Port Erin as the island's "watersport capital" and the restoration and reopening of Port St Mary town hall.
Laurence Skelly, from the southwest regeneration committee, said: "People in the south want major change."
In December 2010 the regeneration exhibitions attracted more than 800 visitors, some of whom have put forward their own proposals.
"All of the towns around the island want a slice of the £8m allocated to regeneration in the Isle of Man and southern residents have made it clear what they think will work," continued Mr Skelly.
"People in Port Erin would also like to see the footpath repaired and reopened between between Bradda and the beach."
All proposals should be submitted to the government before the July deadline.