Isle of Man meeting highlights election issues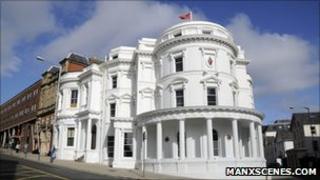 A meeting has been arranged to highlight the forthcoming general election on the Isle of Man.
The Positive Action group (PAG), a political lobby group, said it wanted voters to attend and speak out about issues which affect them.
Roger Tomlinson, from PAG, said it was important to hear the views of a broad cross-section of people.
He said the event would be held at the Manx Legion Club in Douglas on 28 March at 1930 BST.
He added: "Voters only have the opportunity every five years to influence the direction of island politics and we need to grasp it.
"This time we want politicians to fulfil all their promises and carry out the will of the electorate."
The Isle of Man general election takes place on 29 September 2011.