Island breast cancer service 'enhanced' says minister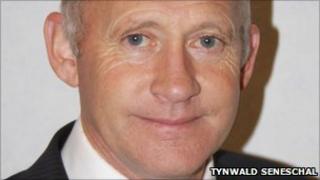 Breast cancer services in the Isle of Man are set to improve with the recruitment of a new surgeon, according to the health minister.
David Anderson was speaking after controversy in the House of keys.
MHK Brenda Cannell questioned whether replacing a specialised breast surgeon with a general surgeon was a retrograde step for the Isle of Man.
David Anderson said: "The new surgeon will have more dedicated breast cancer sessions than is currently available."
He added: "The department is advertising for a consultant with breast surgery expertise so this person will also have an obligation to general surgery but this will not dilute the level of breast cancer care in the Isle of Man."
The number of people developing breast cancer in the Isle of Man is rising every year.
More screening
Between April 2008 and March 2009 there were 64 new cases compared with 90 new cases between April 2010 and March 2011.
Mr Anderson said although it may seem worrying the rise in figures were partly down to improvements in NHS screening.
"We introduced the call and recall breast screening in 2008 and we always anticipated a rise because people's conditions are now being detected earlier," he continued.
The issue will be discussed again in the House of Keys on 5 April.