New Isle of Man governor Adam Wood welcomed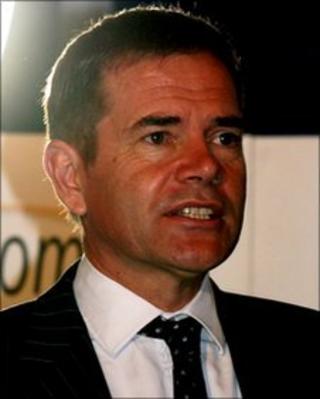 The Isle of Man's new governor and his family have been given a "warm Manx welcome".
Adam Wood, who arrived in the island on 4 April, was greeted by a welcoming committee including the chief minister and the first deemster.
Mr Wood will be sworn in as lieutenant governor at Castle Rushen on 7 April.
He said the Queen held the Isle of Man in high regard because of the island's ability to accept, and work with, the challenges of the modern world.
Mr Wood added: "The island is a proud nation with a strong sense of independence and I feel pride and humility to be the first lieutenant governor to be selected by the people of the Isle of Man.
"I am here, very much, to support the island's continued progress in constitutional development."
Mr Wood recently retired from the British Diplomatic Service after a distinguished career in diplomacy and international development.