Children's bill axed after public opposition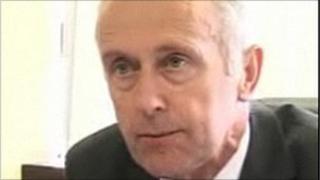 An Isle of Man draft children's bill has been scrapped after people taking part in a public consultation voted overwhelmingly against its proposals.
More than 75% of respondents opposed the bill designed to improve children's safeguarding and a further 10% voiced reservations.
Education Minister Eddie Teare said he will review existing structures to decide if they are effective.
Respondents included church groups, teachers, parents and unions.
'Constantly evolving'
Among the proposals was the creation of a database to log information about children, but opponents claimed it would be similar to the ContactPoint system in England, which has been criticised by civil rights groups.
Another proposal was to introduce a part-time, independent children's commissioner to promote and safeguard the rights of children, but the department admitted that it could not fund the appointment.
Mr Teare said: "Childcare is a constantly evolving scenario and we need to be able to react to these changes.
"Legislation we bring forward will reflect the needs at that time."