Manx leisure minister's railway redundancies pledge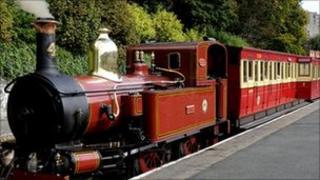 The Isle of Man's leisure minister has said his department is trying hard to minimise the number of redundancies on the island's railways.
David Cretney, Minister for Community, Culture and Leisure, said talks are continuing with union officials.
But he added: "We don't have the money to keep stretching this out.
"First we were talking about 22 redundancies but we have now reached a situation where we have had to issue letter to six members of staff."
He added: "That's not something I relish at all."
A total of 230 people work in the department's transport division.