Isle of Man constituencies review response positive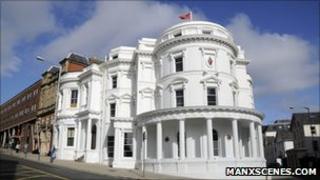 Officials examining whether changes should be made to the Isle of Man's constituencies have said they are pleased with the public consultation.
The Boundary Review Committee is examining the number and boundaries of House of Keys electoral constituencies.
It received 39 submissions during the consultation and is to meet some of the respondents to discuss their issues.
The committee's report, due at the end of the year, will not effect the general election in September.
Chair Sally Bolton said: "The consultation was originally due to close at the end of February but it was extended until the end of March to allow more time for the public to submit views.
"The Committee is pleased with the level of response to the consultation and would like to thank everyone who took the trouble to make a submission."
Members of the House of Keys (MHKs) are currently elected from 15 constituencies around the island.
The boundary review was initiated by a Tynwald motion in 2004, urging a review of the number, size and boundaries of existing constituencies in the light of population changes.